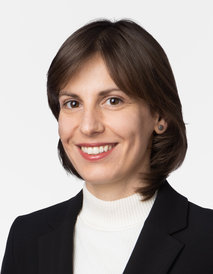 © Mila Staneva
Mila Staneva
Alumna/Alumnus
LIFE Berlin
LIFE Fellow from 2014 to 2018, Deutsches Institut für Wirtschaftsforschung (DIW) Berlin
Dr. phil.


Dissertation completed in June 2019
Employment Alongside Bachelor's Studies in Germany: Implications for Education Outcomes, the School-to-Work Transition, and Social Inequality
(Advisors: Heike Solga & C. Katharina Spieß)
Selected Publications
Staneva, M. (2020). Employment alongside bachelor's studies in Germany: Implications for education outcomes, the school-to-work transition, and equity. Springer VS. https://doi.org/10.1007/978-3-658-31298-5
Staneva, M. (2017). Studentische Erwerbstätigkeit. Elternhaus spielt bei Wahl des Studentenjobs eine Rolle. DIW-Wochenbericht, 84, 914–924. Full text
Hille, A., Spieß, C. K., & Staneva, M. (2016). More and more students, especially those from middle-income households, are using private tutoring.
DIW Economic Bulletin, 6,
63–71.
Full text