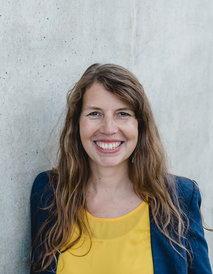 Alumna/Alumnus
LIFE Berlin
External Fellow from 2006 to 2009, MPI for Human Development, Berlin
Dr. rer. nat.


Dissertation completed in June 2009
Understanding the Heterogeneity of Working Memory Aging: Contributions from Behavioral Neuroscience and Genetics
(Advisors: Ulman Lindenberger, Hauke Heekeren, & Shu-Chen Li)
Selected Publications
Nagel, I. E., & Lindenberger, U. (2015). Adult age differences in working memory: Evidence from functional neuroimaging. In R. H. Logie & R. Morris (Eds.), Working memory and ageing (pp. 129–154). Psychology Press.
Nagel, I. E., Preuschhof, C., Li, S.-C., Nyberg, L., Bäckman, L., Lindenberger, U., & Heekeren, H. R. (2010). Load modulation of BOLD response and connectivity predicts working-memory performance in younger and older adults. Journal of Cognitive Neuroscience, 23, 2030–2045. https://doi.org/10.1162/jocn.2010.21560
Nagel, I. E., Preuschhof, C., Li, S.-C., Nyberg, L., Bäckman, L., Lindenberger, U., & Heekeren, H. R. (2009). Performance level modulates adult age differences in brain activation during spatial working memory. Proceedings of the National Academy of Sciences of the United States of America, 106, 22552–22557. https://doi.org/10.1073/pnas.0908238106