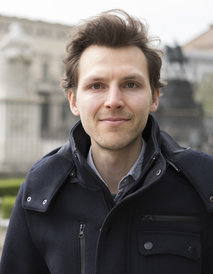 Jannik Orzek
Fellow
LIFE Berlin
LIFE Fellow since 2019, Humboldt-Universität zu Berlin

My main area of interest are the methods for studying how individuals change over time. For my master thesis in psychology at the Humboldt University of Berlin I introduced LASSO regularization to dynamic panel models. The objective was to improve the generalizability of models built in small samples.
As a doctoral student I will continue this research with the team of Manuel Völkle. Building on my previous work I want to expand LASSO regularization to network models built within the continuous time framework. This could provide new insight in the dynamics of change over time.



Dissertation project:
Statistical learning in psychological research: Methods and applications
Publications
Orzek, J. H., Arnold, M., & Voelkle, M. C. (in press). Striving for sparsity: On exact and approximate solutions in regularized structural equation models. Structural Equation Modeling.
Orzek, J. H., & Voelkle, M. C. (2023). Regularized continuous time structural equation models: A network perspective. Psychological Methods. Advance online publication. https://doi.org/10.1037/met0000550