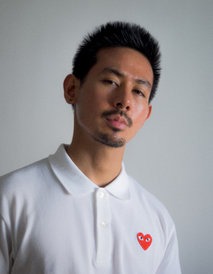 © K. Dela Cruz
Fellow
LIFE Virginia
LIFE Fellow since 2023, University of Virginia
I am a Developmental Psychology doctoral student working with Tobias Grossmann in the UVA Babylab. I am interested in questions around how we come to understand our own emotions and those of others. More broadly, my research interests focus on the interplay of emotion and cognition across the lifespan within the individual while considering the systems that surround them. Outside of my program, I enjoy running, photography, and graphic design.
Publications
Taggart, J., Wheeler, L. B. & Dela Cruz, K. L. (in press). Supporting faculty with SoTL through an intensive SoTL scholars program. New Directions for Teaching and Learning.
Partee, A., Dela Cruz, K. L., & UVA CASTL (2023). Early Childhood Mental Health Consultation (ECMHC) Executive Summary. University of Virginia Center for Advanced Study of Teaching and Learning, Virginia Department of Education.