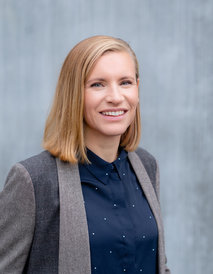 © Regula Adams
Regula Adams (née Lehmann)
Alumna/Alumnus
LIFE Zurich
LIFE Fellow from 2009 to 2011, University of Zurich
Dr. phil.


Dissertation completed in October 2011
The Nature of Personality Development Across Middle Adulthood
(Advisors: Mike Martin & Mathias Allemand)

Selected Publications
Allemand, M., Hill, P. L., & Lehmann, R. (2015). Divorce and personality development across middle adulthood. Personal Relationships, 22(1), 122-137. https://doi.org/10.1111/pere.12067
Lehmann, R., Denissen, J. J. A., Allemand, M., & Penke, L. (2013). Age and gender differences in motivational manifestations of the Big Five from age 16 to 60. Developmental Psychology, 49, 365–383. https://doi.org/10.1037/a0028277
Lehmann, R., Allemand, M., Zimprich, D., & Martin, M. (2010). Persönlichkeitsentwicklung im mittleren Erwachsenenalter [Personality development in middle adulthood].
Zeitschrift für Entwicklungspsychologie und Pädagogische Psychologie, 42,
79–89.
https://doi.org/10.1026/0049-8637/a000008