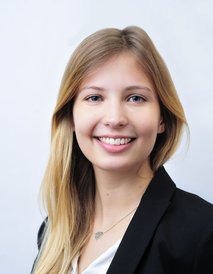 @Svenja Hascher
Fellow
LIFE Berlin
External LIFE Fellow since 2023, Universität Potsdam
Berlin Fellow Speaker
I am a pre-doctoral fellow at Universität Potsdam under the supervision of LIFE alumna Camilla Rjosk and Petra Stanat. My academic journey began at Universität Passau, where I pursued a degree in primary school education. This field continues to captivate me to this day, as I experience and research the foundational impact of primary school on a child's educational career. My research journey commenced with my master's thesis, which provided a comprehensive theoretical analysis of the teaching profession and its societal prestige. After gaining (international) practical experience in various schools, I decided to continue my scientific career by pursuing a PhD in educational science. My dissertation deals with one of the fundamental realities of primary schools: the heterogeneity of the student body. Using data from large-scale assessments, I want to depict the influence that this classroom heterogeneity (e.g., achievement, ethnic and socio-economic heterogeneity, but also a concept of multidimensional heterogeneity) has on students' performance and psychosocial development. Given my background in teaching, I am particularly interested in how teachers and ways of instruction can influence these effects of heterogeneity.

Dissertation project:
Learning in heterogenous classrooms: What role do teachers play?