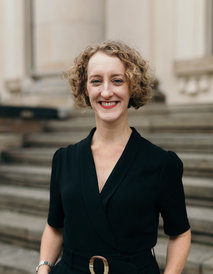 Alumna/Alumnus
LIFE Berlin
LIFE Fellow from 2002 to 2005, Freie Universität Berlin
Dr. phil.


Dissertation completed in October 2006
Phonological Processing, Verbal Abilities, and Second Language Literacy Development Among Bilingual Turkish Children in Germany Full text
(Advisors: Jürgen Baumert, Hans Merkens, Kai Schnabel, Ralf Schwarzer, & Petra Stanat)



Selected Publications
Limbird, C. K., Maluch, J. T., Rjosk, C., Stanat, P., & Merkens, H. (2014). Differential growth patterns in emerging reading skills of Turkish-German bilingual and German monolingual primary school students. Reading and Writing, 27, 945–968. https://doi.org/10.1007/s11145-013-9477-9
Limbird, C. K., & Stanat, P. (2006). Prädiktoren von Leseverständnis bei Kindern deutscher und türkischer Herkunftssprache: Ergebnisse einer Längsschnittstudie [Predictors of reading comprehension in children with German and Turkish languages of origin: Findings of a longitudinal study]. In A. Ittel & H. Merkens (Eds.), Veränderungsmessung und Längsschnittstudien in der empirischen Erziehungswissenschaft (pp. 93–123). VS Verlag für Sozialwissenschaften.

Limbird, C. K., & Stanat, P. (2006). Sprachförderung bei Schülerinnen und Schülern mit Migrationshintergrund: Ansätze und ihre Wirksamkeit [Language support for children with a migration background: Approaches and their efficacy]. In J. Baumert, P. Stanat, & R. Watermann (Eds.), Herkunftsbedingte Disparitäten im Bildungswesen: Differenzielle Bildungsprozesse und Probleme der Verteilungsgerechtigkeit (pp. 257–307). VS Verlag für Sozialwissenschaften.